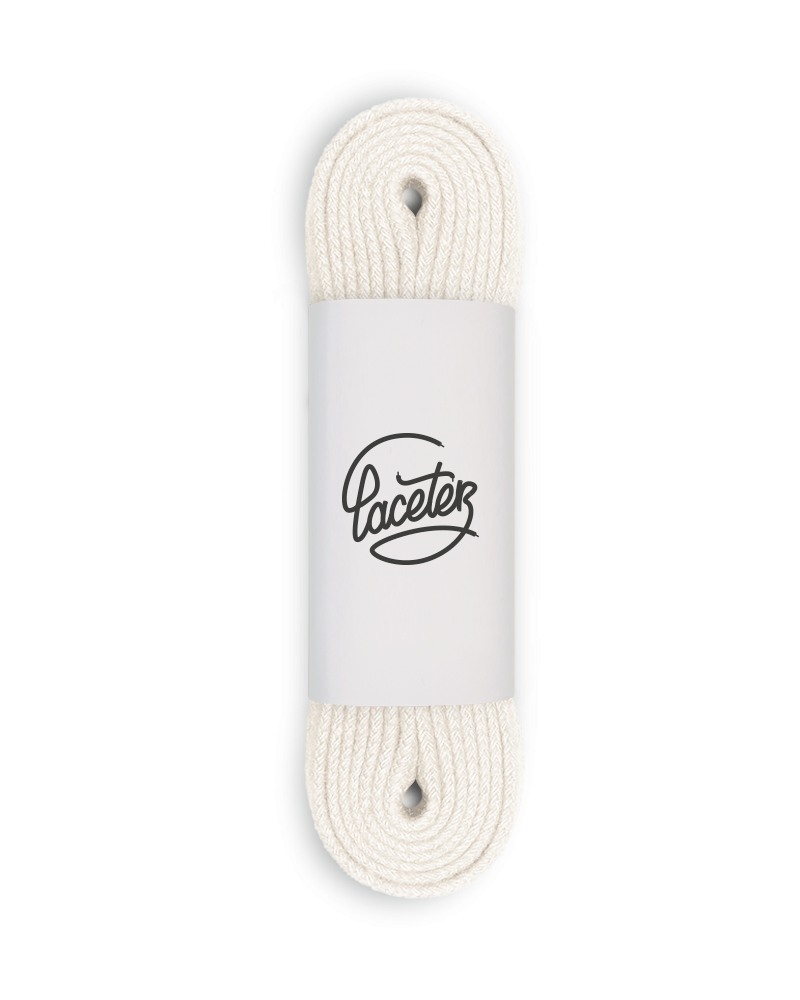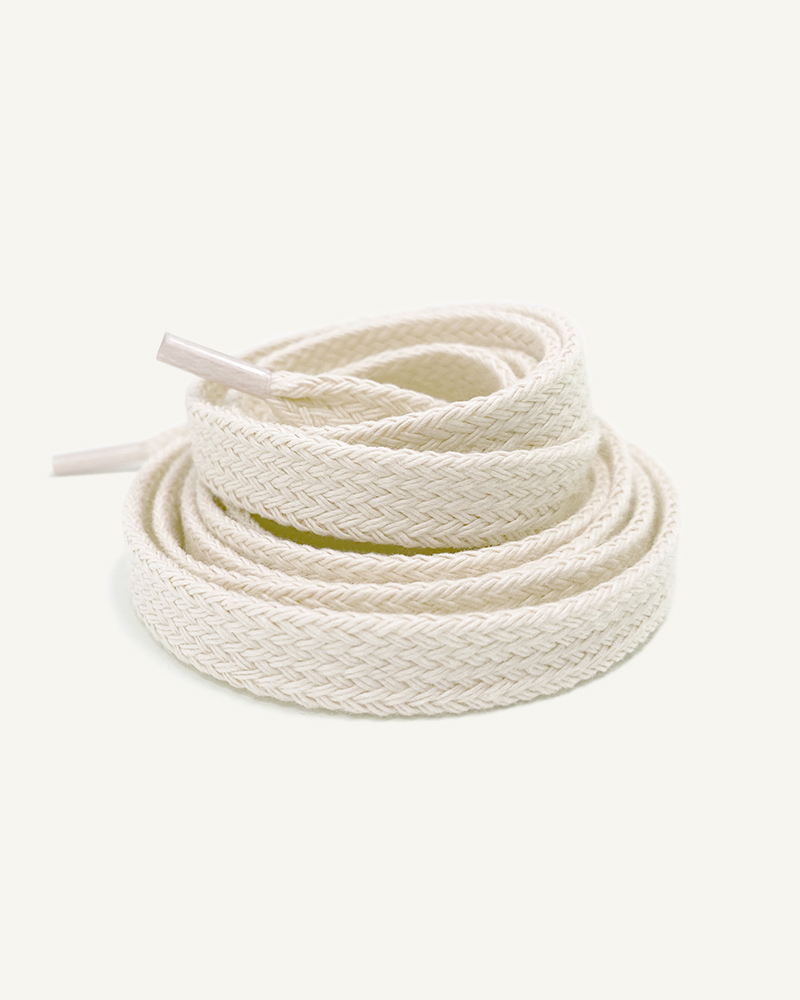 Flat cotton shoelaces
White cream
100% recycled cotton
Check the number of pairs of eyelets on your shoes. If in doubt, measure your old laces.
Order shipped in 48 hours
Delivery at £ 4.90 and FREE on orders over £ 20
Satisfied or refunded up to 30 days. See conditions
Prince sang: "Cream, get on top". These laces are ideal for an evening of sensual dancing, and the cream coffee for the morning after.. "la crème de la crème" is made for you, guaranteed success: white cream laces.
The colour white cream, specifically for whatever purpose you need, fits all evenings. White cream shoelaces, by the way, are not only made for evenings, the morning is just as good. Waking up with a coffee with cream is as good as lacing up your white cream coloured shoelaces.