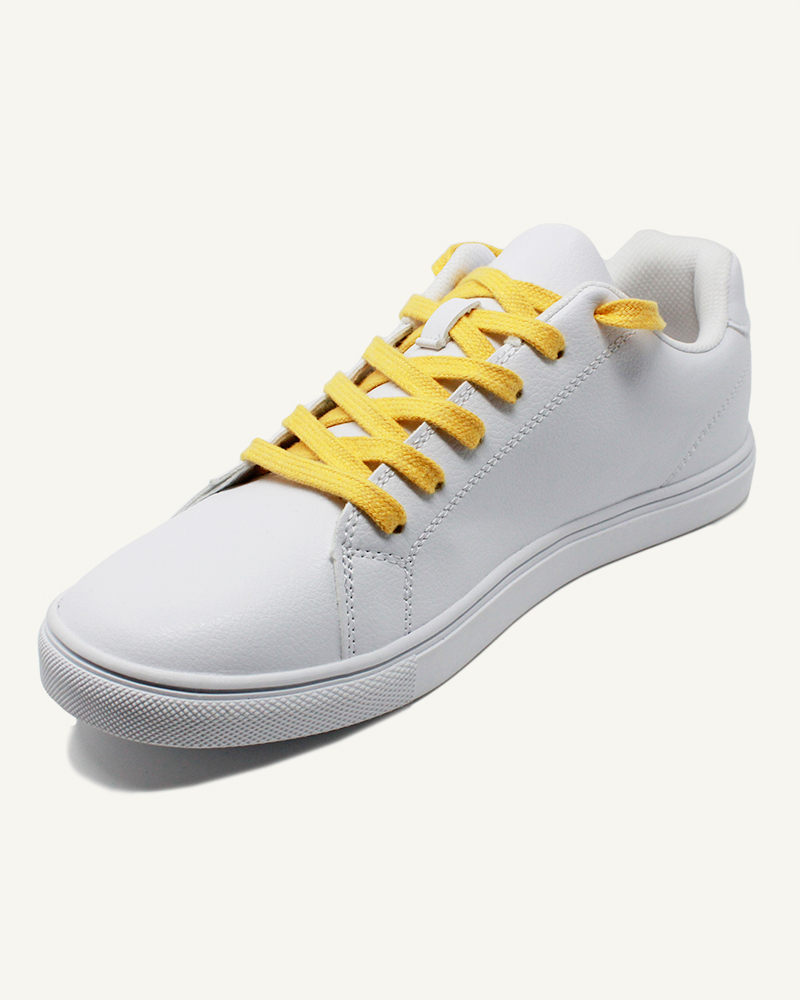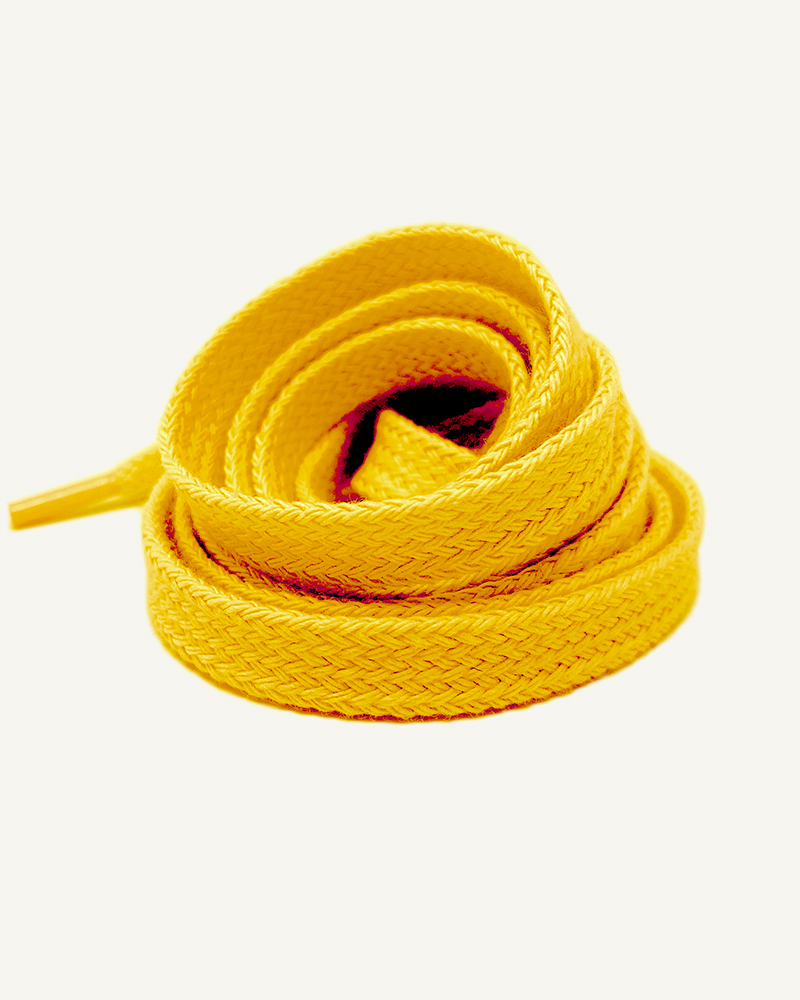 Flat cotton shoelaces
Yellow cocktail
100% recycled cotton
Check the number of pairs of eyelets on your shoes. If in doubt, measure your old laces.
Order shipped in 48 hours
Delivery at £ 4.90 and FREE on orders over £ 20
Satisfied or refunded up to 30 days. See conditions
The Vesuvius orange laces are like a sleeping volcano, finally. It is there, we didn't notice at first, but once your eyes are on it, wow! Create a surprise, while the lava isn't underfoot.
Surprise, trigger, evacuate, this colour, fits you like a glove or like a foot, or like a lace. These flat and wide shoelaces in Vesuvius orange will pop all eyes!